We took inspiration from the actual weather in Milford Sound, it's very cloudy, soft light. Sometimes the sun comes through, but basically, it's dramatic clouds, mountains that appear and disappear in the clouds.
The planet exteriors were shot at Milford Sound, located in New Zealand's Southern Lakes region.
The atmosphere was so inspiring, it influenced the back-lot sets, which were made to appear as though it was a constant dawn or dusk.
The Covenant ship was brought in to Milford Sound, and lit to mimic the eerie beauty of the natural location. It is this combination of the real prop placed in the spectacular location that the actors say strengthened their performance.
Director Sir Ridley Scott's desire for realism and scale was something that excited special effects supervisor Neil Corbould. "Ridley's a very visual director, and he loves his atmosphere."
You couldn't actually believe your own senses—you felt like you were part of a space mission.
- Billy Crudup - Actor - Oram
We used some green screen, but a lot of it was there for us to explore, to touch and to interact with and that's a real rarity these days.
- Michael Fassbender - Actor - David/Walter
Ridley filmed with me underneath the Lander in the middle of Milford Sound in New Zealand. I was alone, hearing these terrifying snippets in my earpiece and reacting to that. It was eerie but amazing to create the scene that way because it was very effective performance-wise for Ridley.
- Amy Seimetz - Actor - Farris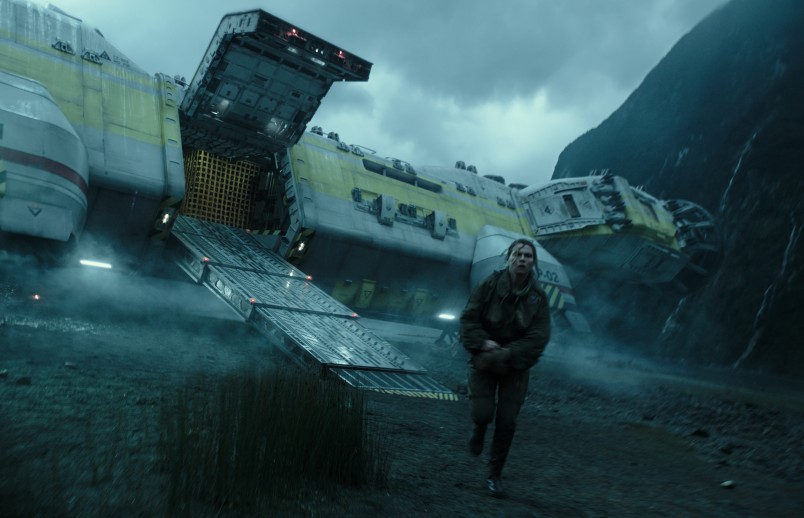 Milford Sound as seen in Alien: Covenant
© 2017 20th Century Fox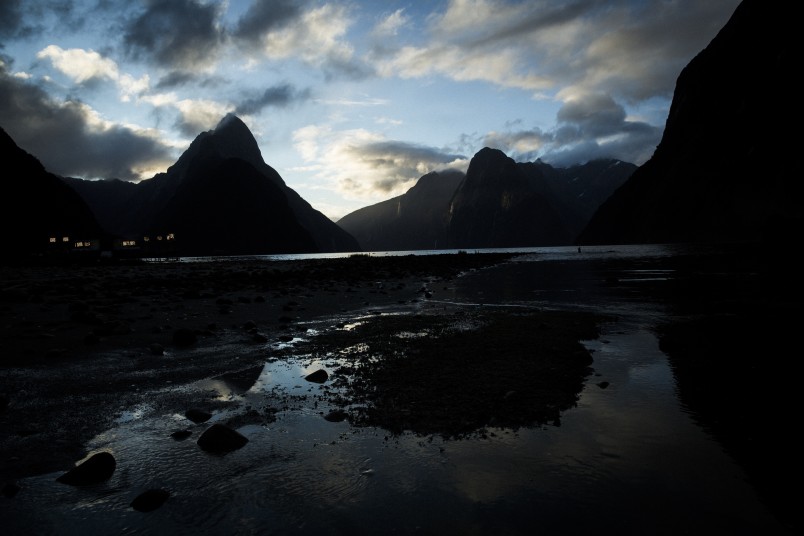 Milford Sound as seen in Alien: Covenant
© 2017 20th Century Fox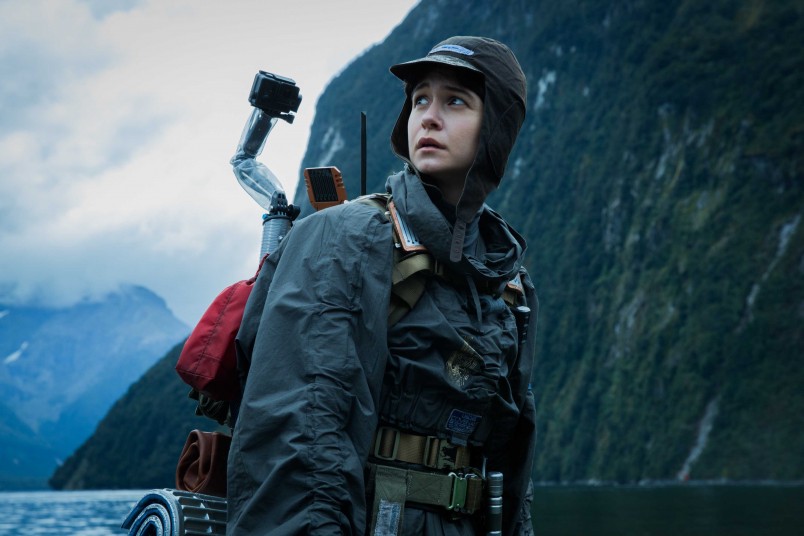 Behind the Scenes in Milford
© 2017 20th Century Fox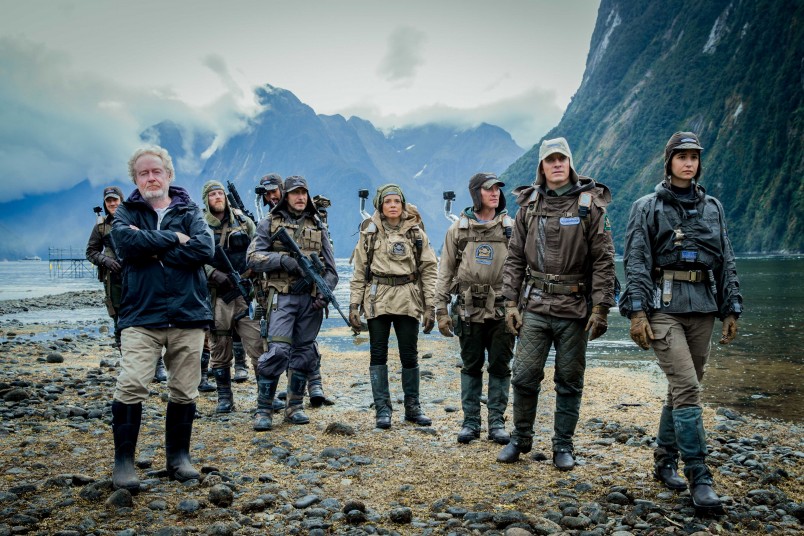 Sir Ridley Scott and the cast of Alien: Covenant
Sir Ridley Scott and the cast of Alien: Covenant © 2017 20th Century Fox
Alien: Covenant director, Sir Ridley Scott
© 2017 20th Century Fox
Previous
Next
Alien: Covenant by the Numbers
Over 450 crew were accommodated locally including at Milford Lodge, both in the luxury chalets and the lodge itself. All the powered sites were also booked for production motorhomes.
Production had around 86 swing drivers coming to and from Te Anau with equipment trucks.
Around 300 New Zealand crew worked on the film
21 local labourers worked in the Greens and Art Departments
28 locals worked as set Personal Assistants
In space, no one can hear you scream. After nearly four decades, those words remain synonymous with the sheer, relentless intensity of Sir Ridley Scott's masterpiece of futuristic horror, Alien.
Now, the father of the iconic franchise returns once more to the world he created to explore its darkest corners with Alien: Covenant, a pulse-pounding new adventure that pushes the boundaries of R-rated terror. With this, the sixth installment in the blockbuster series, the visionary director edges ever closer toward revealing the mysterious origins of the mother of all aliens, the lethal Xenomorph from the original film.
Alien: Covenant stars Michael Fassbender (Prometheus, 12 Years a Slave), Katherine Waterston (Steve Jobs, Inherent Vice), Billy Crudup (Almost Famous, Mission: Impossible III), Danny McBride (Pineapple Express, Eastbound & Down) and Demián Bichir. The film is directed by Sir Ridley Scott (The Martian). The screenplay is by John Logan and Dante Harper, from a story by Jack Paglen and Michael Green. The producers are Ridley Scott, Mark Huffam, Michael Schaefer, David Giler and Walter Hill; and distributor is 20th Century Fox.