31 Shoot days: 9 days South Island, 22 days Auckland
Locations: South Island: Christchurch, McKenzie Country
Locations: North Island: Auckland, Hauraki, Pakiri Beach
Debuted at Tribeca Film Festival
"All within 30 minutes of each other we were able to close down an entire freeway, shoot in a casino, a hospital, a beach and more. Working with cities such as Christchurch was an absolute pleasure. The entire city made working in heavily populated areas a breeze."
New Zealand is well known for its diverse locations and highly skilled crew, but something Don't Make Me Go Executive Producer Eddie Rubin was not prepared for was the incredible sense of camaraderie and commitment he received from the Kiwis working on the film.
"The New Zealanders are the hardest working crew I've ever had the pleasure of working with. Everyone was always so accommodating, and it was all hands on deck. It was really, truly a phenomenal experience."
Don't Make Me Go is directed by Hannah Marks (After Everything) and written by Vera Herbert (This Is Us) The film stars John Cho (Searching), Mia Isaac (Not Okay) Mitchell Hope (Descendants), Stefania LaVie Owen (Sweet Tooth), Kaya Scodelario (Skins) and New Zealanders Jemaine Clement (Flight of the Conchords) and Josh Thomson (Young Rock). New Zealanders Matt Noonan (The Royal Treatment, Hunt for the Wilderpeople), Felicity Abbott (Upgrade, The Luminaries) and Kirsty Cameron (The Power of the Dog) were the film's Local Producer, Production Designer and Costume Designer with Clayton Tikao the Location Manager.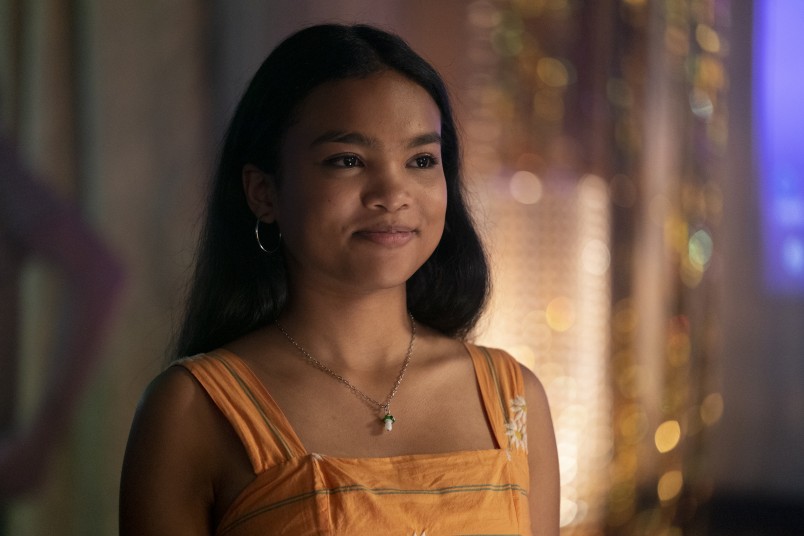 MIA ISAAC stars in DON'T MAKE ME GO Photo: GEOFFREY SHORT © AMAZON CONTENT SERVICES LLC
DIRECTOR HANNAH MARKS with MIA ISAAC on the set of DON'T MAKE ME GO Photo: GEOFFREY SHORT © AMAZON CONTENT SERVICES LLC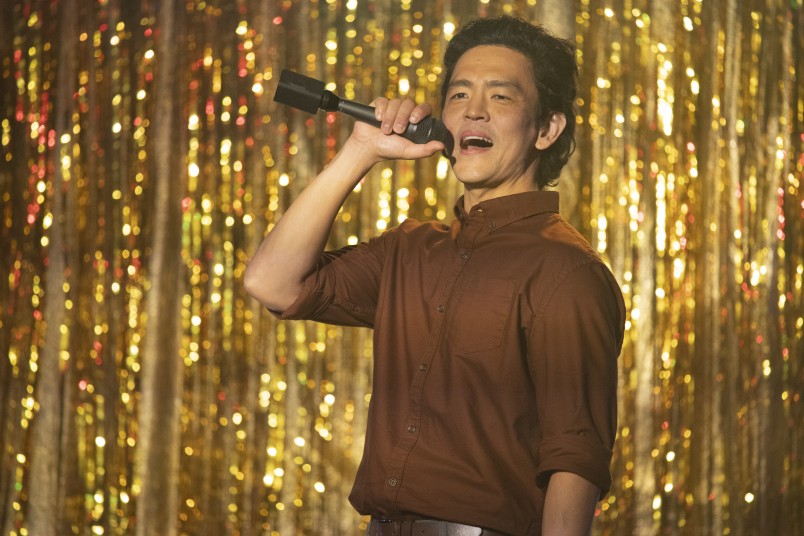 JOHN CHO stars in DON'T MAKE ME GO Photo: GEOFFREY SHORT © AMAZON CONTENT SERVICES LLC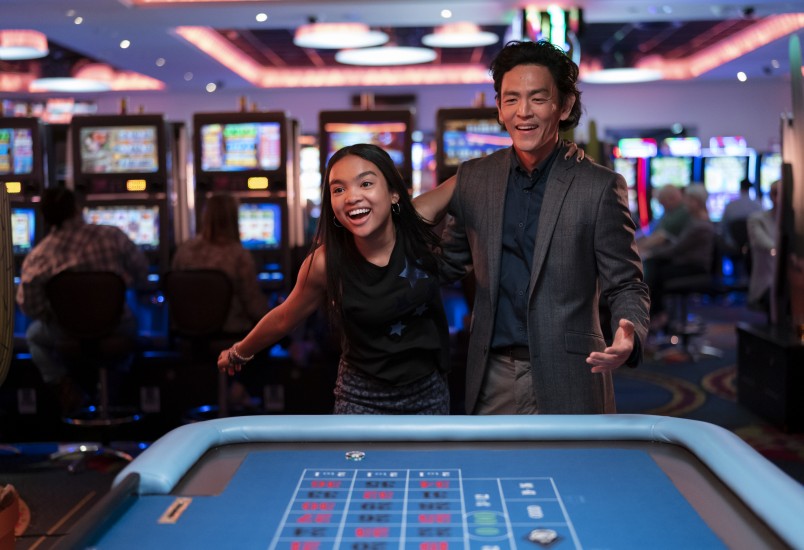 MIA ISAAC and JOHN CHO star in DON'T MAKE ME GO Photo: GEOFFREY SHORT © AMAZON CONTENT SERVICES LLC
Previous
Next
Don't Make Me Go follows father and daughter Max (John Cho) and Wally (Mia Isaac) as they cross the United States on a road trip from Southern California through New Mexico, Texas, Louisiana and Florida, stopping to experience the changing landscape and varied culture along the way.
You would think choosing to film a movie about an American summer road trip in New Zealand in winter could prove incredibly challenging. But Rubin said the decision was not that difficult. "The pandemic was sweeping the world, but at the time New Zealand had no cases, making work so much easier. We also had the bonus of having our lead actor John Cho already in the country."
New Zealand is around two thirds the size of California and Rubin says they had an amazing locations team who found exactly what they needed. Christchurch, the MacKenzie Country, Auckland and the Hauraki District stood in for multiple US States including New Orleans, New Mexico, Texas, Louisiana, California, and Florida.
New Zealand Producer Matt Noonan says being able to close down and film on the motorway, film at Christchurch Hospital and Christchurch Casino was a testament to the local community.
"The thing that impressed me most about filming in Ōtautahi was the unity of the residents, business community, mana whenua and council in support of our project and their collective ambition to make the city a great place to live and work. Canterbury is a "can do" place.

JOHN CHO and MIA ISAAC star in DON'T MAKE ME GO Photo: GEOFFREY SHORT © AMAZON CONTENT SERVICES LLC
Producer Donald DeLine had previously produced two movies set in the U.S. but shot in New Zealand, so he also knew it could work. "We found a beautiful 'Florida' beach and other places that worked as California. In fact, New Zealand reminded me of California in that you can go from ocean to desert to mountains within a relatively small distance."
Director Hannah Marks chose to shoot entirely on location, which she believes gives the film an authentic feeling that can't be replicated on a soundstage. "Our production designer, New Zealander Felicity Abbott, did an amazing job of making our New Zealand settings reflect an American aesthetic while still remaining true to the bones of where we were."
Abbott enjoyed the challenge of realizing Marks' vision of a road trip through a distinctly American landscape. "Hannah's work is so vibrant and enthusiastic and energetic," she says. Having travelled in America, Abbott was aware of numerous subtle differences between the States and her home country. Hotels and motels become important touchstones for the characters as their journey progresses. The only set built was a water tower in a Texas field, for which they brought in all the elements. The Texas motel where Wally befriends the desk clerk is Abbott's favourite location in the film. "We saw it in photographs for the first time," she says. "Hannah and I both fell in love with it, especially the guitar-shaped pool. We never looked at anything else. Even though it is smack dab in the middle of the city of Auckland, it translates very well to Texas."

MIA ISAAC and JOHN CHO on the set of DON'T MAKE ME GO Photo: TAMAR MÜNCH © AMAZON CONTENT SERVICES LLC
"Don't Make Me Go was my first time on a big set, so I didn't really know what it was like to work with a real film crew. Everyone was so kind and looked out for each other, and there was this sense of community and family while we were shooting. I didn't realize how special that was at the time. I've never met kinder or more nurturing people".
Producers are Donald De Line (The Italian Job), Leah Holzer (A Beautiful Day in the Neighborhood), Peter Saraf (Little Miss Sunshine) and local New Zealand Producer Matt Noonan (The Royal Treatment). Executive producers are Alec Meacham (Chapelwaite), Alex Turtletaub (Nuclear Family), Michael B. Clark (17 Blocks), Vera Herbert and Eddie Rubin (The Farewell). Director of photography is Jaron Presant (Mr. Corman).
Production designer is Felicity Abbott (The Luminaries). Costume designer is Kirsty Cameron (The Power of the Dog). The film is edited by Paul Frank (Sleeping With Other People). Music is by Jessica Rose Weiss (Cinderella). Casting by Leslie Woo (Silicon Valley). Music supervisor is Andrea von Foerster (Begin Again). Score produced by Mychael Danna (Life of Pi).
About the New Zealand Screen Production Grant
The New Zealand Screen Production Grant (NZSPG) for International Productions is part of the New Zealand Government's screen incentives scheme, which includes the Post, Digital and Visual Effects (PDV) Grant. Eligible productions can access a cash rebate on Qualifying New Zealand Production Expenditure (QNZPE).
The baseline International grant is 20% of QNZPE. For PDV productions, the grant is 20% of QNZPE up to NZ$25million, thereafter 18% of QNZPE NZ$25million and above.
Synopsis
When single father Max (John Cho) discovers he has a terminal disease, he decides to try and cram all the years of love and support he will miss with his teenage daughter Wally (Mia Isaac) into the time he has left with her. With the promise of long-awaited driving lessons, he convinces Wally to accompany him on a road trip from California to New Orleans for his 20th college reunion, where he secretly hopes to reunite her with her mother who left them long ago. A wholly original, emotional and surprising journey, Don't Make Me Go explores the unbreakable, eternal bond between a father and daughter from both sides of the generational divide with heart and humour along for the ride.
Don't Make Me Go releases on Amazon Prime July 15 2022