The Post, Digital and Visual Effects grant aims to foster capacity and new business development for large budget PDV Production in New Zealand.
Eligible productions can access a cash grant equivalent to 20% of Qualifying New Zealand Production Expenditure (QNZPE) up to QNZPE of $25 million, and 18% of QNZPE for QNZPE above $25 million.
First time Weta has created a real humanoid character.
900 visual effects artists worked on film
3 years of work / 4000TB disk space.
Over 80,000 computers worked day and night.
For Alita: Battle Angel, Weta created 40 CG characters including the 'motorballers', the film's antagonist 'Zapan', and main character 'Alita', taking CG animation and performance capture to a whole new level of realism.
From Motion Capture to Performance Capture
When we were making Avatar, I would tell people we don't need to be photo real, as you can't tell me what's real on Pandora. We only needed to be photographic. For Alita we are on earth, Alita needs to be photo real. So, she can stand right next to Christoph Waltz and look together as one in the frame.
In order for the Alita character to appear real and believable, Weta Digital turned to performance capture. Unlike motion capture where a character acts on an empty stage, Alita's performance by Rose Salazar was filmed on a physical set.
It's all the difference in the world for us, being able to work on set and actually capture an actor in the proper environment, because you just get a better performance from the actors. Production installed a number of cameras around the set that would record markers on Salazar's body. The camera system would interpret the markers on her suit and digitally place them into a three-dimensional space, creating a skeleton to go inside the CG model. The result; Rosa's performance was evident in each shot.
Alita is probably the most ambitious digital character that we have created. There's no better way of doing that than capturing a performance from a real human. It's amazing seeing Rosa's spirit, her light, coming through the Alita character.
Digital capture of the human face
The realism of Alita extends to her face. Weta Digital orchestrated a new level of CG facial sophistication including more efficient workflows, more versatile digital lighting and an improved ability to simulate muscles and skin.
Production had nearly 80 cameras capture Salazar's expressions for every shot including 60 motion capture cameras. Weta Digital would interpret those images on a frame by frame, almost pore by pore level, to drive the facial performance of the Alita character. This was all vital to infusing Rosa Salazar's performance into Alita's CG body and to blending the action and emotional drama that had to feel real in the visuals.
Every pore, every indent, every scar, things I wish they didn't put in are there. It's like looking at me as every little nuance of my face is there. Eric Saindon, visual effects supervisor for Weta Digital and a two-time Oscar® nominee for
The Hobbit Trilogy
explains how the technology Weta Digital developed has evolved to bring a more realistic feel to Alita's face.
We're now able to work at the level of the facial musculature—so it's no longer about just moving the surface skin but moving the underlying muscles. You can see it in how the movements of Alita's face look so much like Rosa's. We spent hundreds and hundreds of hours just working with Alita's mouth, because what makes even a big action scene work is getting the most human expressions and Rosa has a very expressive face. We're also constantly working on the performance capture system to get higher and higher fidelity, so there are many little subtleties you see in Alita that you wouldn't have seen in Avatar or Planet of the Apes. It's those little natural details that create that extra feeling of life. Advancements in CG technology included the use of over 9 million polygon graphics per Alita's eye. To put that into perspective for 'Gollum' there was 1 polygon graphic per eye and only 50,000 in the character's whole body.
I've worked with digital faces on many films, but I've never seen faces like these.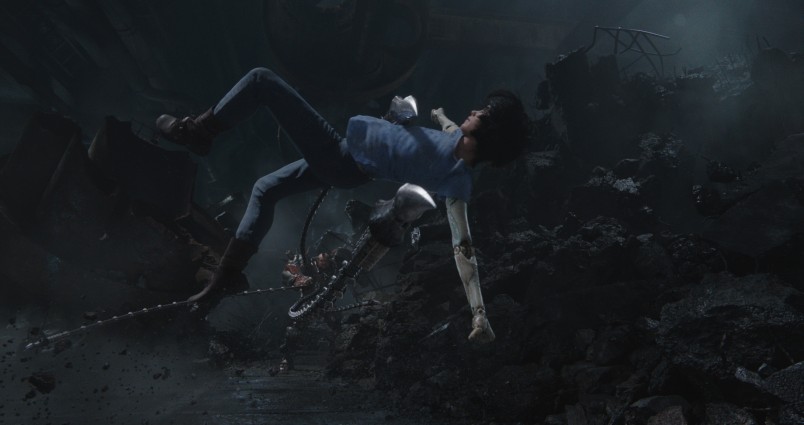 Alita: Battle Angel - Weta Digital
© Twentieth Century Fox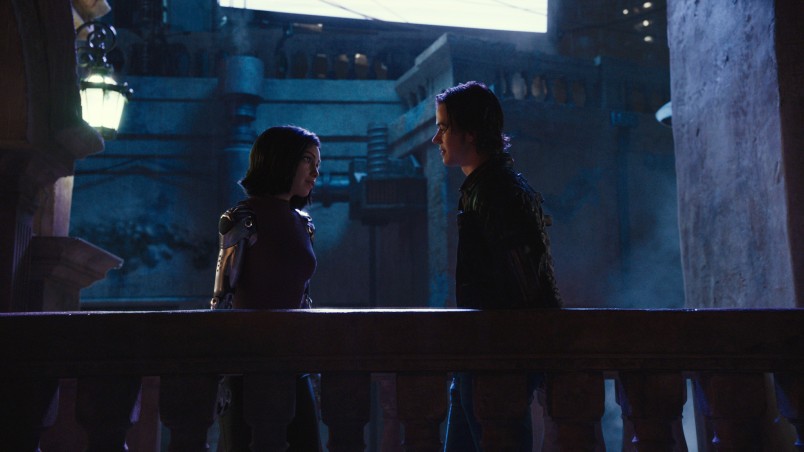 Alita: Battle Angel - Weta Digital
© Twentieth Century Fox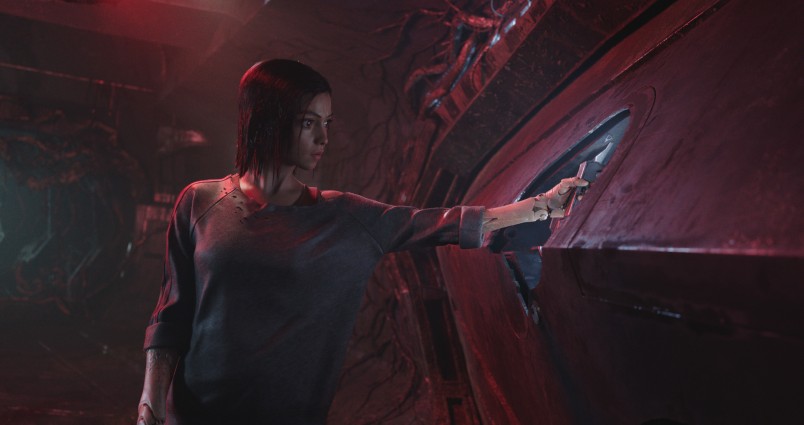 Alita: Battle Angel - Weta Digital
© Twentieth Century Fox
Alita: Battle Angel - Weta Digital
© Twentieth Century Fox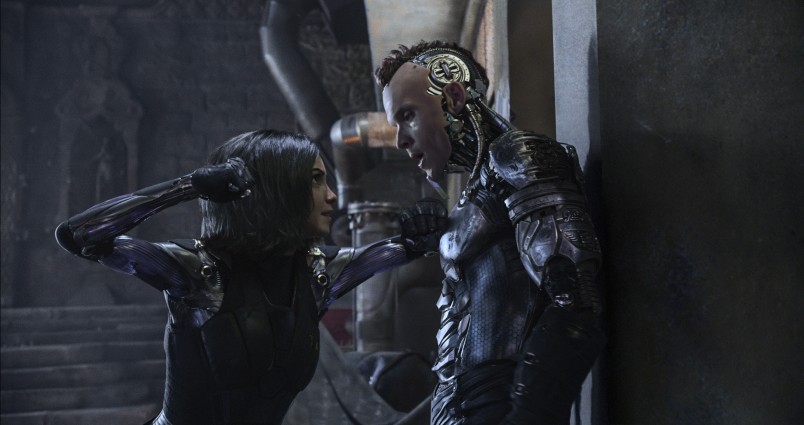 Alita: Battle Angel - Weta Digital
© Twentieth Century Fox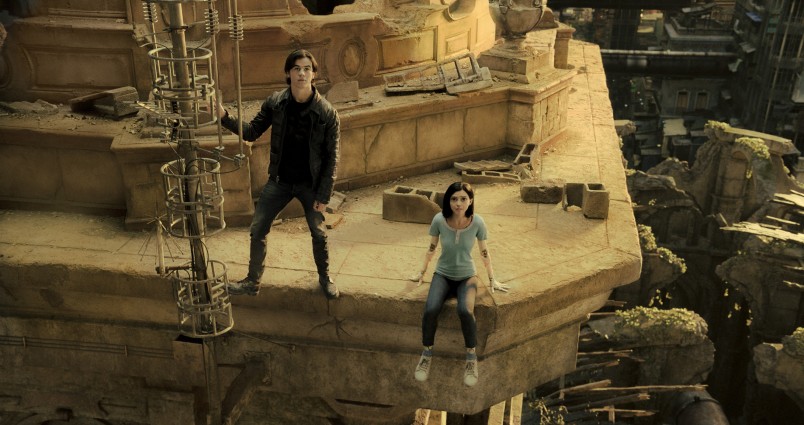 Alita: Battle Angel - Weta Digital
© Twentieth Century Fox
Previous
Next
About the film:
From visionary filmmakers James Cameron (Avatar) and Robert Rodriguez (Sin City), comes Alita: Battle Angel, an epic adventure of hope and empowerment, based upon the Manga graphic novel series by Yukito Kishiro. When Alita (Rosa Salazar) awakens with no memory of who she is in a future world she does not recognize, she is taken in by Ido (Christoph Waltz), a compassionate cyberphysician who realizes that somewhere in this abandoned cyborg core is the heart and soul of a young woman with an extraordinary past. As Alita learns to navigate her new life and the treacherous streets of Iron City, Ido tries to shield her from her mysterious history while her street-smart new friend Hugo (Keean Johnson) offers instead to help trigger her memories. But it is only when the deadly and corrupt forces that run the city, headed by Vector (Mahershala Ali), come after Ido and Alita that she discovers a clue to her past – she has unique fighting abilities ingrained in her that those in power will stop at nothing to control. If she can stay out of their grasp, she could be the key to saving her friends, her family and the world she's grown to love.